Current conditions
:Product: Geophysical Alert Message wwv.txt
:Issued: 2017 Jan 18 0305 UTC
# Prepared by the US Dept. of Commerce, NOAA, Space Weather Prediction Center
#
#          Geophysical Alert Message
#
Solar-terrestrial indices for 17 January follow.
Solar flux 79 and estimated planetary A-index 4.
The estimated planetary K-index at 0300 UTC on 18 January was 1.

No space weather storms were observed for the past 24 hours.

Space weather for the next 24 hours is predicted to be minor.
Geomagnetic storms reaching the G1 level are likely.

wwv alert messages
Last 25 or 250 wwv alert messages.
Solar activity and geomagnetic forecast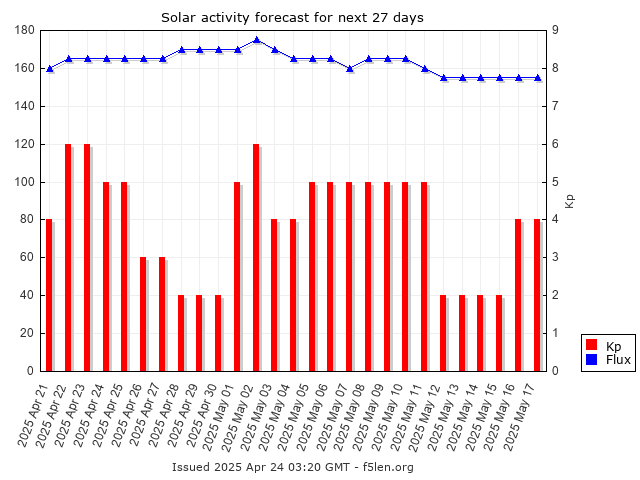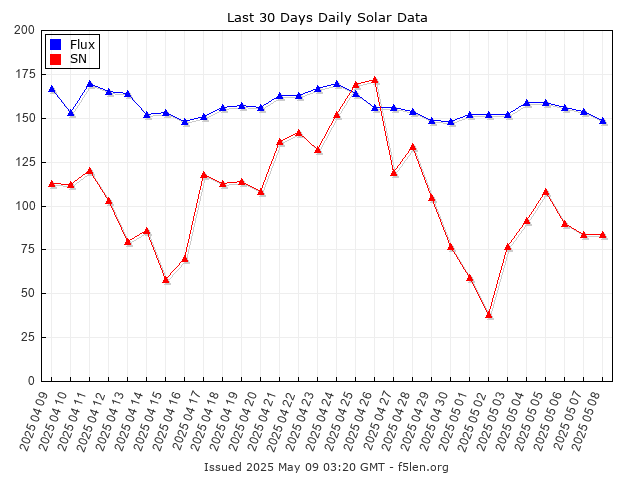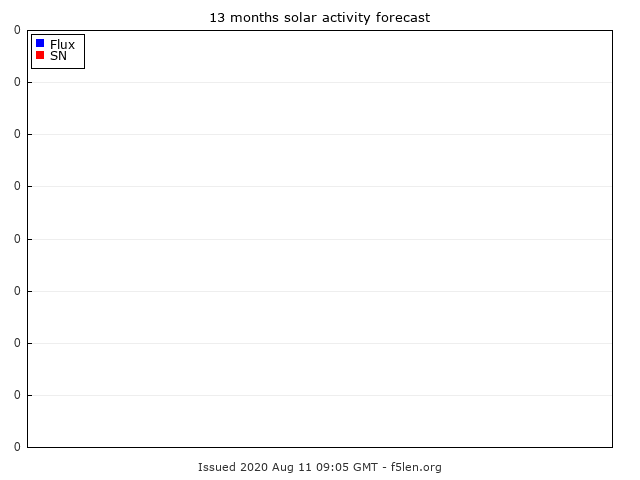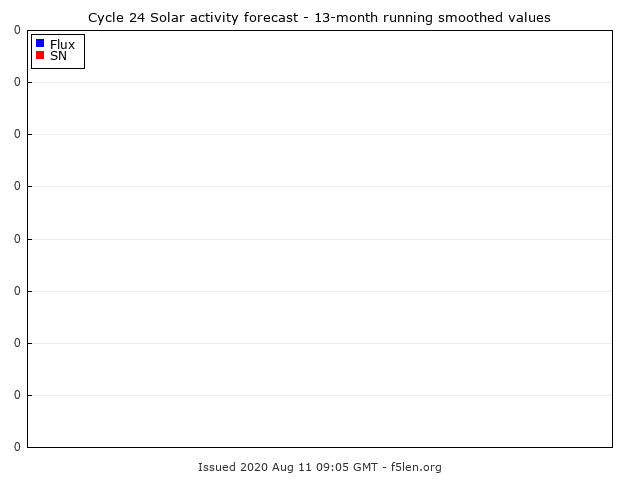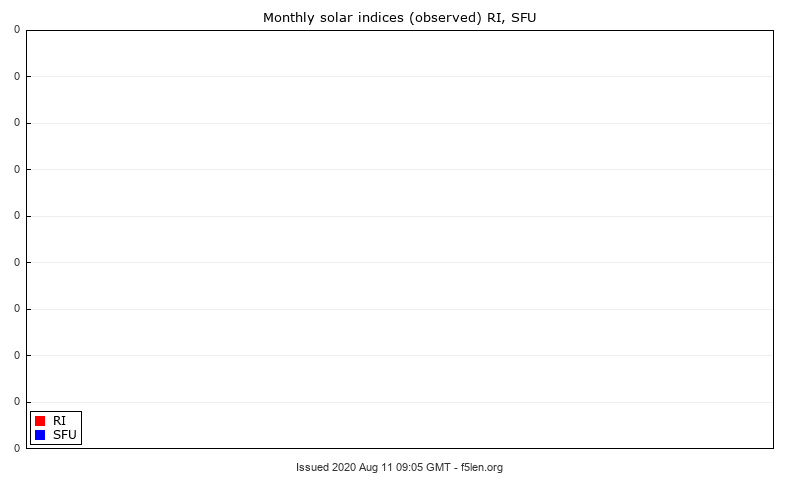 Geomagnetic 3 days forecast for high latitudes
planetary index (K)
Probability of Geomagnetic conditions at high latitudes
Geomagnetic 3 days forecast for mid latitudes
planetary index (K)
Probability of Geomagnetic conditions at mid latitudes
24-hour forecast of a polar cap absorption (PCA) event
Computed daily at 23h00Utc from datas issued from SEC.
f5len.org (c 2004-2010)
Sun tools